Why Welfare Notes?
Welfare Notes is a student welfare app that gives teachers, SENDCos and school staff the ability to share important child wellbeing and welfare information with their teachers, meaning students receive the support they need at all times.
Part of the award-winning learning platform
Use seamlessly alongside other Satchel One apps
Support student welfare and wellbeing
Having a dedicated forum to share safeguarding and welfare information both supports student wellbeing and sends a positive message to your staff, parents and governors. Welfare Notes also automatically integrates with other Satchel One apps like Seating, meaning teachers can make seating plans informed by wellbeing.
Quickly share medical needs, behavioural concerns and more
Easily access a student's Welfare Notes from their profile
View notes directly in seating plans
See Welfare Notes in a student's 360 Report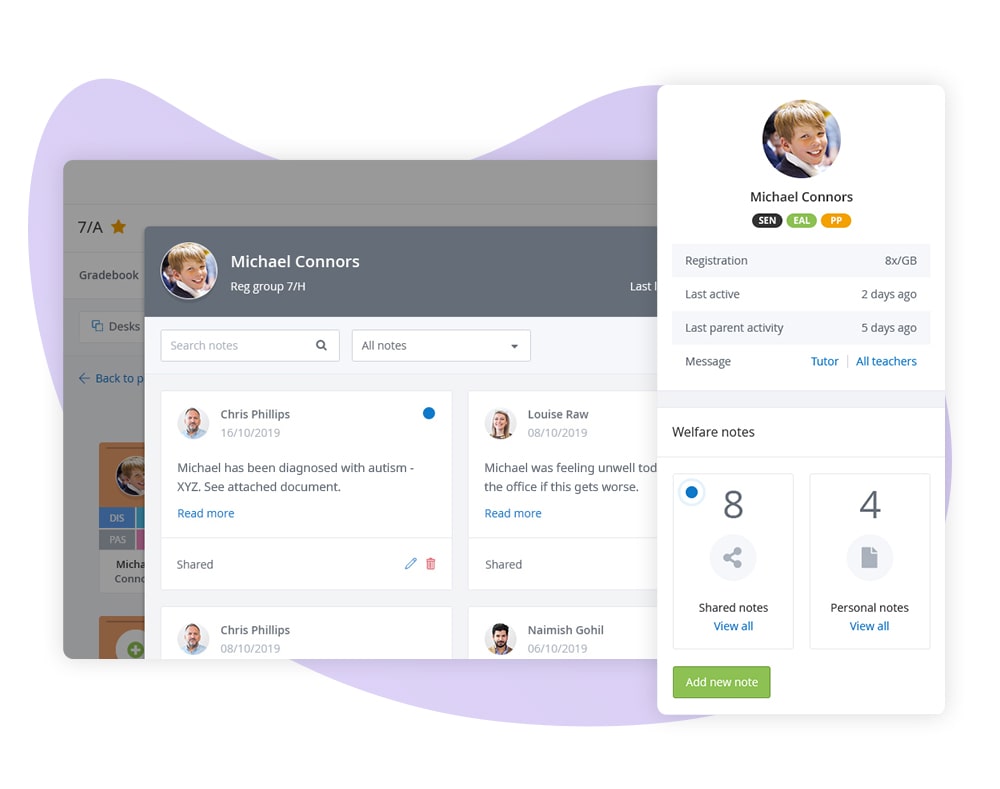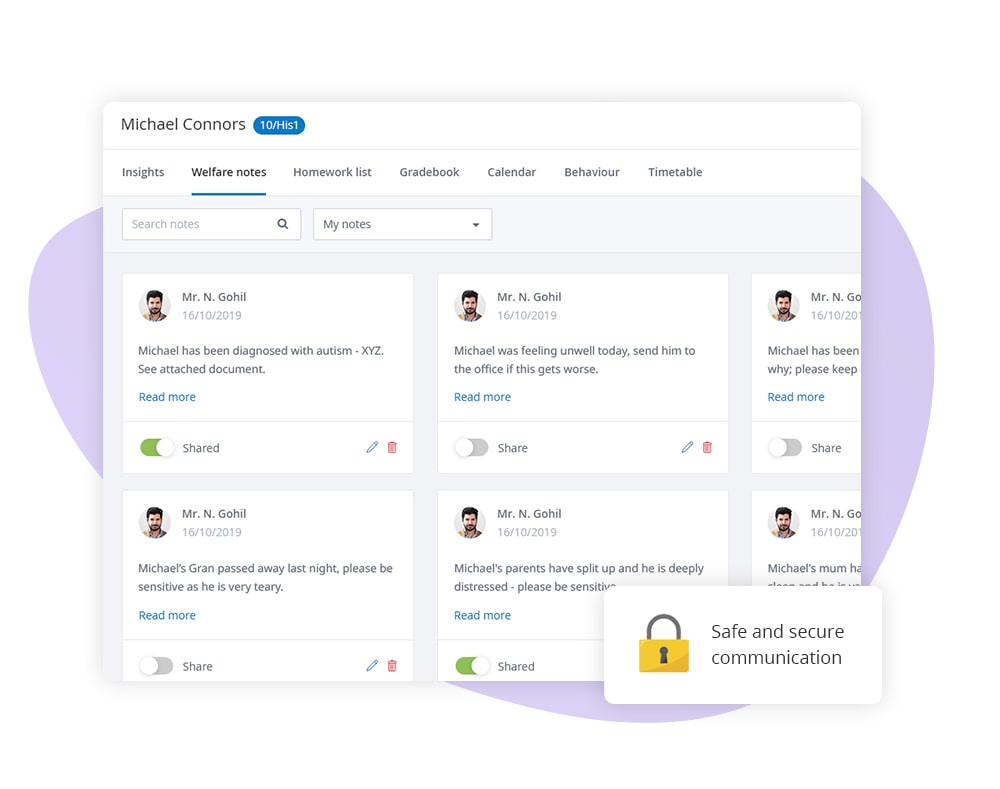 Safe and secure communication
Welfare Notes is a safe and secure way to quickly communicate student welfare information to school staff. The creation of notes means staff have an online record of a pupil's welfare history, aiding in more efficient information management.
Create Welfare Notes only you can see
Securely and discretely share notes with teachers at your school
View all Welfare Notes for pupils over time
Receive notifications relating to new notes for children in your class
Never visible to students or parents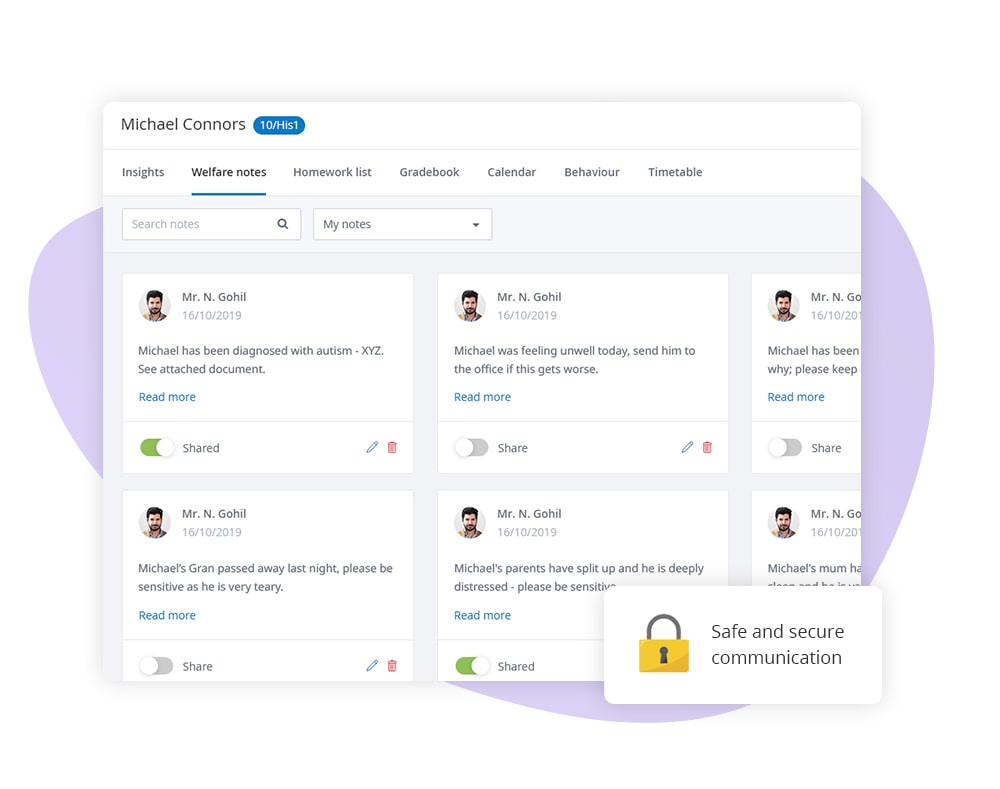 Support vulnerable students
With all Welfare Notes stored and accessible from individual student profiles, any teacher, SENDCo or administrator can access important information relating to the welfare of vulnerable children. Notes also support attachments, such as Education Health Care Plans, and can be pinned for quicker access.
Automatically notify SENDCos when notes are created
Store EHCPs as notes for quick and easy access
Pin important notes and track who has viewed them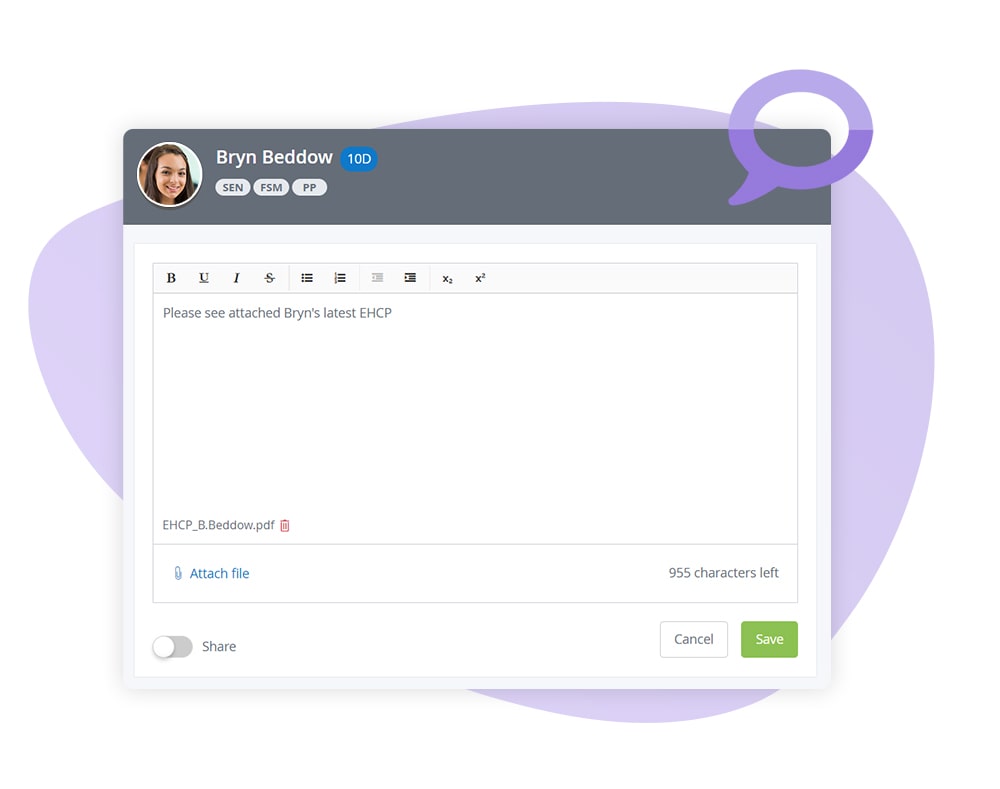 Used by 1 in 3 UK secondary schools
We're partners to 1 in 3 secondary schools across the UK, join the Satchel One community today.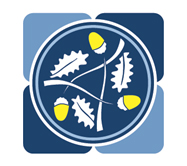 AET
Academy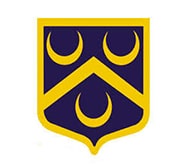 Borden Grammar School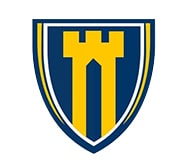 Castle Newnham
School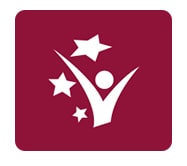 Harris Academy South Norwood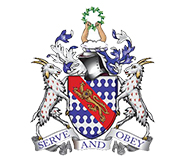 The Habs Boys' School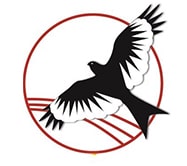 Lavington
School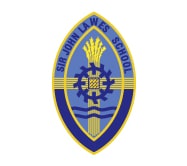 Sir John Lawes
School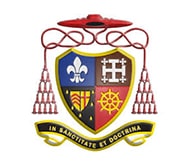 St Bonaventure's School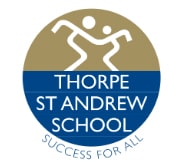 Thorpe St Andrew School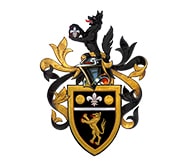 Wilson's
School
Award winning software
Satchel are an award winning company who currently work with 2500 schools worldwide.
2023 Winners
Response to Covid-19

2021 Winners
Whole School Aids for Learning, Teaching & Assessment

2020 Winners
School Business Category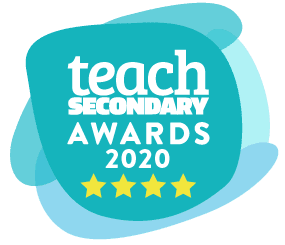 2019 Winners
Edtech Innovator of the Year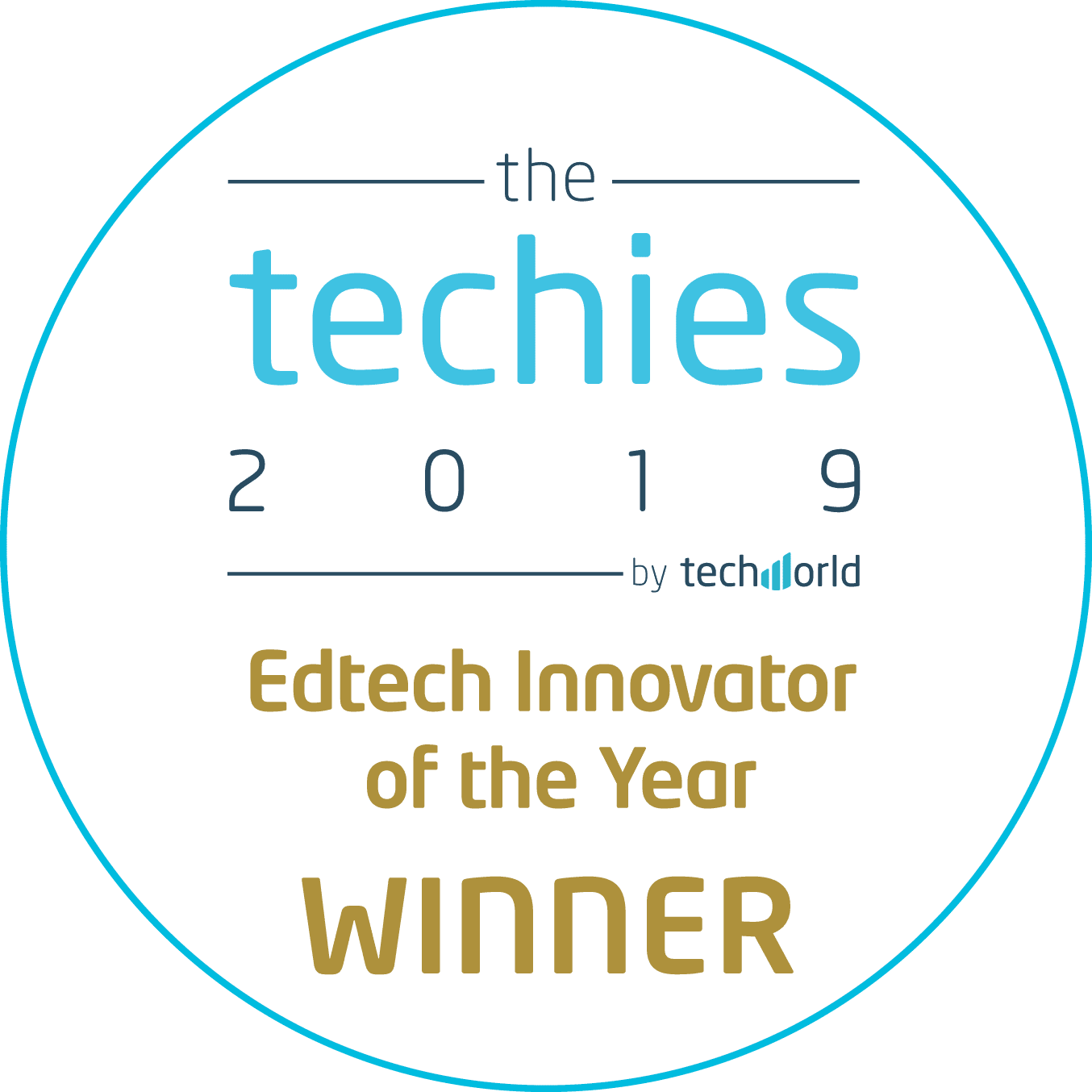 2018 Winners
Whole School Aids for Learning, Teaching & Assessment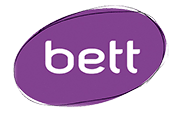 2017 Winners
Secondary Resource or Equipment - Including ICT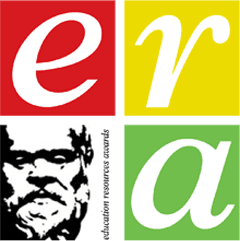 2017 Winners
Education Company of the Year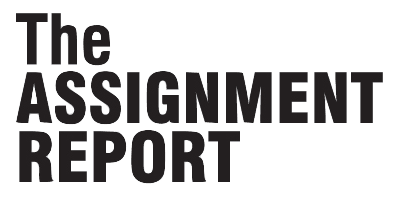 2017 Winners
Digital Innovation in the Public Sector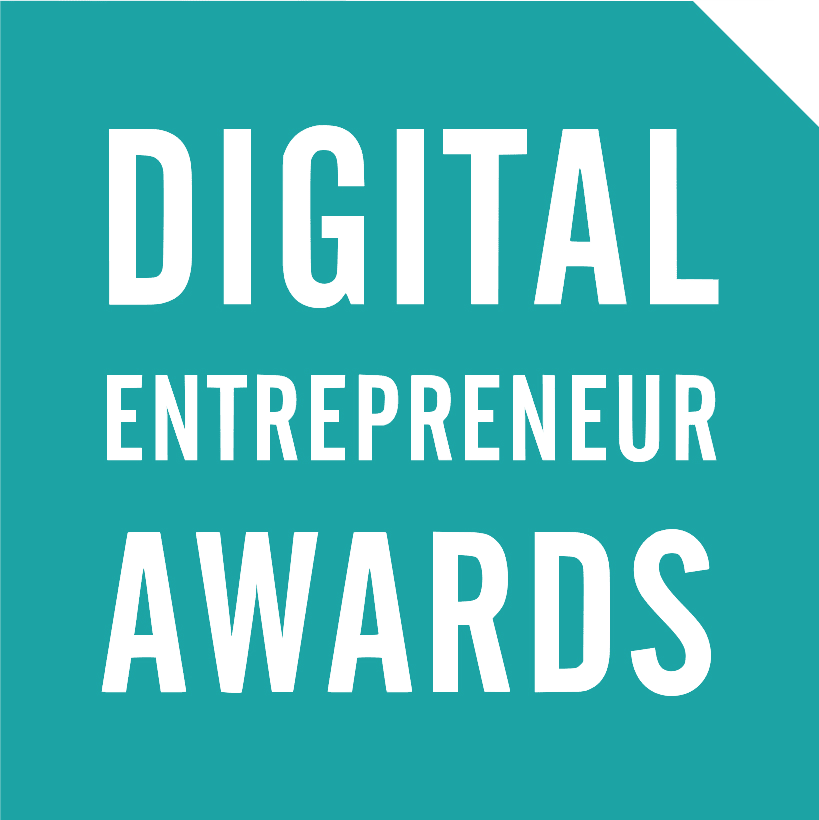 2016 Winners
Upscale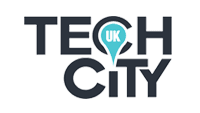 2016 Winners
EdtechXRise All Stars award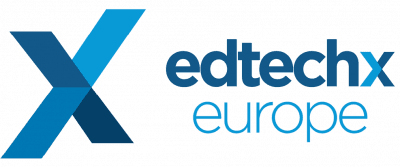 Speak to the team today!
Whether you're looking for pricing, a quick demo and login details or more detailed information about getting your school set up, the team will be on hand to help. Fill in the form or give us a call on 020 7197 9550 option 1.